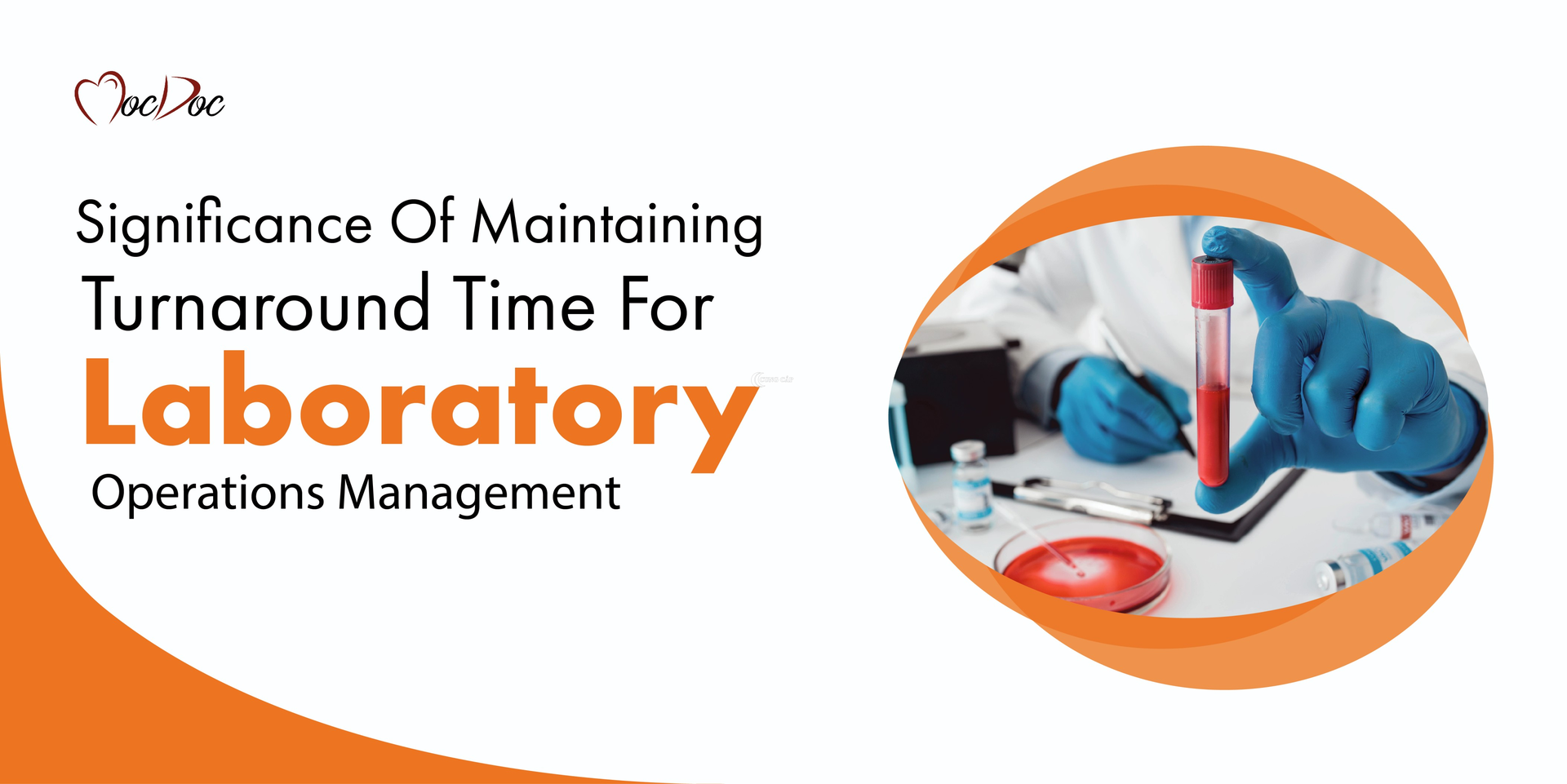 Significance Of Maintaining Turnaround Time For Laboratory Operations Management
---
Turnaround Time (Or) TAT:
Turnaround Time refers to the time taken to complete a cycle. Having accurate results is essential for a medical testing laboratory, which faces high demands daily. Generally, a test is conducted within the TAT window and is supposed to be completed within this time frame. It is crucial for a complete lifecycle of the sample, from sample collection to revealing the test report, to be completed, maintaining the turnaround time.
To achieve this, the Laboratory Information Management System includes a TAT monitoring option as part of its functionality. This option is capable of tracking the lab operations and monitoring the turnaround time for a test sample, which is generated as a report and is used for analyzing the performance of the lab. The TAT is measured for each of the phases - the pre-analytical, analytical, and post-analytical phases for a lab test.
Importance Of Maintaining The TAT:
The healthcare industry is one place that happens to be highly diligent at all times and always demands active productivity and response. It is certain to have missed deadlines in some of the operations, at times of such high demand, or while being involved in a critical task. So, the labs follow the idea of maintaining a proper Turnaround Time, as a factor of analytics, that helps them keep track and complete the processes on time. Measuring the turnaround time is known to help the labs to improve their productivity, by avoiding delays in any procedure. This is also an indicator of the lab's performance and is essential to depict if the lab is capable of handling critical or emergency test requests.
How To Maintain The TAT For A Laboratory:
Prioritizing Tests: In a medical testing lab, samples are the foremost consideration. It is imperative to prioritize them based on their urgency to ensure prompt completion of tests and optimize laboratory operations.
Streamlining Lab Operations: It is crucial to maintain a well-organized workflow in a laboratory, which can be accomplished by adhering to a systematic sample management process. Adopting a systematic approach to daily tasks helps in improving efficiency.
Automating Procedures: Since laboratory operations can be both time-consuming and labor-intensive, it is essential to automate certain processes to improve efficiency and reduce delays. Automation can be applied to sample processing tasks, data analytics, and report generation.
Staff Training: Training laboratory personnel is a crucial aspect of ensuring efficiency in lab operations. Regular training can help to improve proficiency and reduce errors, leading to a more streamlined workflow.
Lab Equipment Maintenance: Proper maintenance of laboratory equipment is critical in avoiding breakdowns and minimizing downtime, both of which can significantly affect the turnaround time of tests.
Analyzing the TAT report: Lab Information Management Software generates a TAT report. It is vital to regularly assess TAT data and identify the areas that need improvement, This information is applicable for optimizing the lab's TAT and improving the efficiency, every day.
Benefits Of Managing The Turnaround Time:
Tracking and monitoring the turnaround time for test samples is a common practice in laboratories as it reflects the efficiency of the lab and provides valuable insights into the lab's operational strategies. Observing the lab's TAT is the key to ensuring the effective handling of most of the lab's operations, which includes optimizing the lab's operations by removing any bottlenecks to the workflow.
As the exact idea is about achieving results rightly on time, this factor is greatly supportive of achieving high patient satisfaction, improving the lab's efficiency, and maintaining consistency, while using the resources effectively.
Lab software
laboratory software
laboratory management system
laboratory information system
laboratory information management system
lims software